Additional Resources
REALTOR® Resources
Special Print Advertising Rates-Coming Soon
Digital Resources for REALTORS and Affiliates
Video
Facebook Profile Picture/Post
Facebook Cover Photo
Facebook Event Cover
Facebook Ad
Email Banner
Instagram Post
Twitter Post
Twitter Cover
Buyer/Seller Resources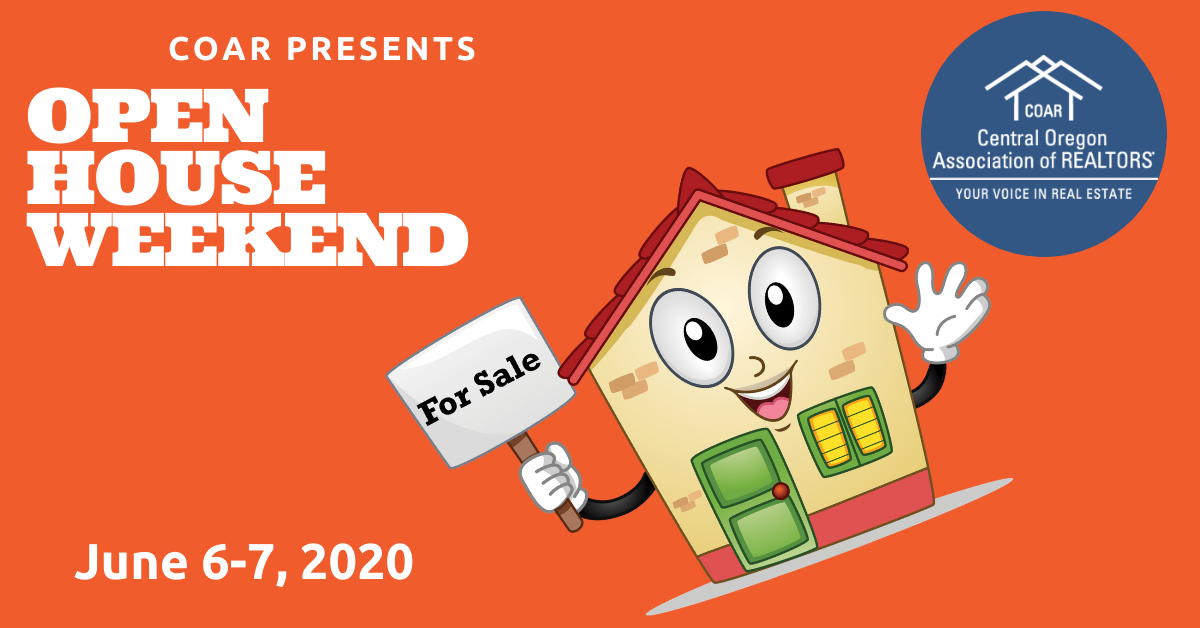 The Central Oregon Association of REALTORS and Multiple Listing Service of Central Oregon present the 2019 Open House Weekend June 6-7, 2020.
This will be the largest number of open houses available all summer. Participation is easy!
Sellers: Contact your REALTOR to list your home so that it can be a part of Open House Weekend.
Buyers: Let your REALTOR know you would like to arrange an Open House tour or search for Open Houses here.
Looking for a REALTOR? Click here.
Helpful Information
Questions? This email address is being protected from spambots. You need JavaScript enabled to view it..