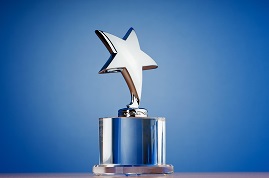 Building a Better Central Oregon Awards
October 16, 2019 at Tetherow Resort
Register for tickets here.
Properties will be judged in the following categories:
Local Economic Impact
Neighborhood Improvement
Community Improvement
Unique Design
Unique Use of Materials
2019 Awardees:
Greatest Contribution to New Economy Investment: Brookswood Lodge, Bend
Most Inspirational Achievement: Citizen Bar & Kitchen, Bend
Significant Contribution to Neighborhood Economy: General Duffy's Waterhole, Redmond
Best Downtown Revitalization Project: Historic Central Hotel, Burns
Best Creation of Cutting Edge Industrial Workspace: KEITH Manufacturing, Madras
Outstanding Repurposing of a Historical Landmark: Ochoco School Crossing by Housing Works, Prineville
Outstanding Youth and Civic Collaboration: Homestead Pump Track, Redmond
Most Significant Community Impact: Sisters Roundabout, Sisters
Outstanding Contribution to Senior Living: The Lodge in Sisters
Most Innovative Indoor Recreation Facility: Pickleball Zone & Trampoline Zone & Adventure Park-18th Street Sportsplex, Bend
Most Creative Renovation of a Commercial Space: Tumalo Cider Co Tasting Room and Heritage Brand, Tumalo
Honorable Mention: Grocery Outlet, Madras
Honorable Mention: On Tap, Bend
What is BBCO?
BBCO's main purpose is to recognize worthy residents who have enhanced their community with outstanding new or renovated residential, commercial or industrial buildings. Projects are judged on economic impact, neighborhood improvement, unique design or use of materials. When BBCO is considering a project for a possible award there are specific guidelines that the committee follows, they are:
Property must be within the geographic area of COAR
Must have been completed within the last 2 years
Have significant impact on, or enhancement to the community, some examples are as follows:

Local economic impact
Neighborhood improvement
Community improvement
Neighborhood/Community beautification
Unique design
Unique use of materials

Can be new construction and/or renovation/restoration such as, but not limited to the following:

Commercial construction (office, retail, industrial, multi-family, etc.)
Community projects
Community art

Individuals and small corporations will be given priority over large corporation or government projects.
Number of awards shall be decided by the committee based on number of and quality of nominated properties. Typically this number has been around 10.
EnCOAR Awards
April18, 2019
5:30 PM
Tetherow Event Pavilion
REALTOR® of the Year
Dave Feagans, Alpine Real Estate

Rookies of the Year
Susanna Abrahamson, Duke Warner Realty and
Holly Perzynski, Total Property Resources

Affiliate of the Year
Kacy Logeais, Prime Lending

Commercial Transaction of the Year
Walt Ramage, NAI Cascade Commercial Real Estate for completion of an 8-acre sale in Redmond to Heritage Hospitality Group for two hotels.

WCR Member of the Year
Andee Phillips, Premiere Property Group, LLC

WCR Affiliate of the Year
Sarah Taylor, Guild Mortgage

Housing Champion Award
David Asson, former Sisters City Councilor
Tammy Baney, former Deschutes County Commissioner
Casey Roats, former Bend Mayor
What are the EnCOAR Awards?
The EnCOAR Awards celebrate a REALTOR®, Affiliate and Rookie of the Year that have given above and beyond to the real estate industry. Additionally, the to the Commercial Transaction of the Year and the WCR member of the year are presented. Please click on the nomination forms to see criteria for each award. Nominations will be accepted through February 28, 2019
Previous REALTOR® of the Year Award Recipients
2018 Michael Warren II
2017 Louie Hoffman
2016 Jaynee Beck
2015 Fred Baldwin
2014 Michael Aid
2013 Sheree MacRitchie
2012 Ron Ross
2011 Lester Friedman
2010 Tom Greene
2009 Al Eastwood
2008 Brian Meece
2007 Barbara Myers
2006 Carolyn Bostwick
2005 John Fettig
2004 Sharon Brackett
2003 Wendy Adkisson
2002 Gary Everett
2001 Dan Zukaitis
2000 Mike Warren
1999 Rob Kirkpatrick
1998 Rob Trout
1997 Terry Blackwell
1996 Priscilla Martin
1995 Sharon Dunlevy
1994 Mike Hoover
1993 Dan Varcoe
1992 Cleme Rinehart
1991 Billy M. Raby
1990 Russ Kirk
1989 Harper Brown
1988 Nora Copeland
1987 Michael Kozak
1986 Charlie & Sally Brown
1985 Steve Scott
1984 Kitty Warner
1983 George Trout
1982 Myrna Clarke
1981 Mike Ayers
1980 Lloyd Farley
1979 Bob Mayfield
1978 Duke Warner
1977 Folmer Bodtker
1976 Kitty Warner
1975 Everett Turner
1974 Bill Mayfield
Previous Rookie of the Year
2018 Andee Phillips
2017 Sam DeLay
2016 Anthony Levison
2015 Kimberly Gorayeb
Previous Affiliate of the Year
2018 Larry Wallace
2017 Derek Meyer
2016 Adam Brown
2015 Teresa and Wade Palmer
2015 Kevin Pangle
2015 Mark Worthington